**You can now download an application for the garden competition (mailing instructions included) or you can apply online.  All entries must be in by July 21**
In 1982, the late Jean West and Ineko Stephan founded Newport In Bloom and began a crusade to beautify the city through the planting of gardens and flowers. 2017 will be our 35th year as Newport In Bloom continues to help beautify the city and create community by encouraging residents to get outside, meet their neighbors and beautify their homes through the planting and display of flowers.
The goals of our program encourages the community to get involved in enjoying their own green space, improving their landscapes for the good of the environment, the City and for the pleasure it bestows on the Neighborhood and most importantly, themselves.  The amazing benefit of our annual Garden Competition is that Newport In Bloom recognizes landscapes from every section of the City, thus making it a wonderful inclusive event that is celebrated with an awards ceremony at the International Tennis Hall of Fame.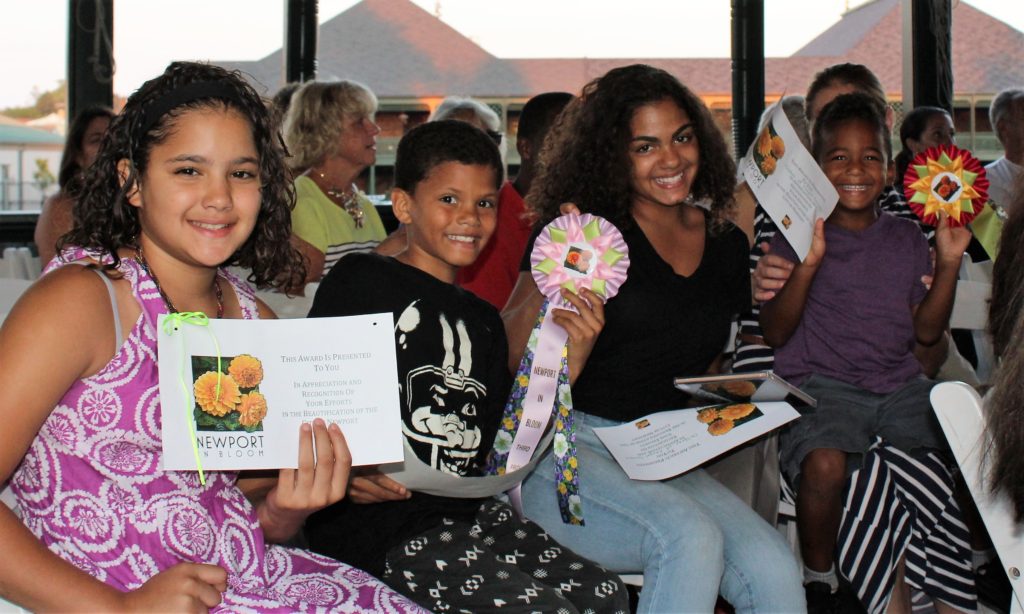 Newport in Bloom
     PO Box 773
     Newport, RI 02840
     Email: Newport in Blooom