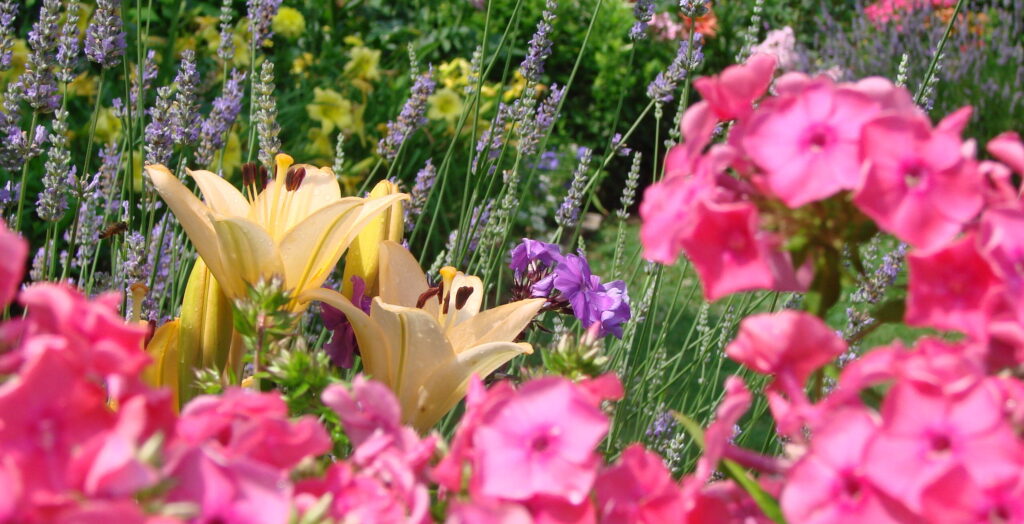 Newport in Bloom is a 501(c)(3) organization that was founded in 1982 by the late Jean West and Ineko Stephan to beautify our city with gardens and flowers. 2021 will be our 39th year and we will continue to encourage residents to get outside, meet their neighbors and beautify their homes through the planting and display of flowers. This year's major activities include:

The 2021 Annual Garden Competition has started!  This competition recognizes landscapes from every corner of the Newport in the Annual Garden Competition. For more information and an application, visit our 2021 Garden Competition page.  
Cascading geranium baskets have been spread throughout downtown and other sections of the city.
Thanks to everyone who joined us on May 16th for our 2021 Plant Sale.  The sale was a great success and we look forward to seeing pictures on our Facebook page of all the locally grown herbs, annuals, perennials, succulents and hanging baskets purchased at the sale.
A window decorating contest with local retailers and restaurants was held during Newport Daffodil Days (April 1-30, 2021).  Check out the winners and all the beautiful windows.
Newport in Bloom supports the Fall Daffodil Giveaway sponsored by Daffodilian.  To date, over 1,200,000 bulbs have been donated to the City and residents. Thanks to the donations of generous sponsors, this program will take place in 2021!  If you would like to support this great tradition, you can still donate here.
Newport in Bloom encourages the community to enjoy their green space and improve their landscapes for the good of the environment, our residents and visitors and our City.  If you are interested in joining our group or helping to support the efforts to beautify Newport, please contact us! 
Newport in Bloom
PO Box 773
Newport, RI 02840
Contact: Newport in Bloom
Visit Us on Facebook