Newport in Bloom is pleased to kick off the 2022 Newport in Bloom Annual Garden Competition. For details on the competition – as well as an entry form – please see the entry guidelines and procedures.
Congratulations to the Winners of the 2021 Newport in Bloom Annual Garden Competition (click here to view)! Participants and winners were honored at the annual Awards ceremony on August 17th at the Newport Tennis Hall of Fame. Photos from the award ceremony have been on our 2021 Awards Photo Gallery page. Thank you to all who participated and continue to beautify yards, neighborhoods and public spaces for the benefit of all.
For more pictures of the award winning entries and the awards ceremony, visit us on Facebook.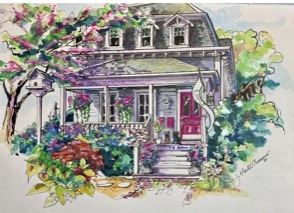 Best Overall Garden
515 Spring Street
Toon Perkins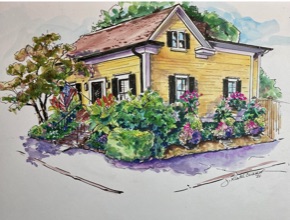 Best Overall Container
10 Johnson Court
Leonard Calandra & Johan van Auswegan
For information on prior competitions, see Past Winners and Award Photos.